Cody Hayes
40 years of experience
Licensed to practice law in Arkansas and Texas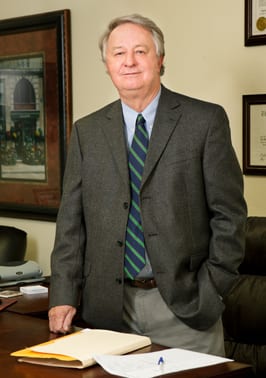 Practice Areas
Title Insurance
Deeded Timeshare Inventory Records and Accounting
State And Local Government Regulations and Registration Laws
Business And Commercial Transactions
Oil and Gas Title Services
Lease and Surface Damage Negotiations and Litigation
Commercial Real Estate Financing Services
Education
Attended Georgia Tech, In Atlanta, Georgia From 1963-1964
University Of South, At Sewanee, Tennessee, B.A., 1967
Received A Graduate Fellowship At The University Of Texas, In Austin, Texas, And Taught Sophomore Government
Received Masters Degree In Government From The University Of Texas, 1969
University Of Texas Law School J.D. (With Honors), 1972
Bar & Court Admissions
Member, American Bar Association
Member, Arkansas Bar Association
Member, Texas Bar Association
American Bar Association's Real Estate Section
Formerly a Member of the American Bar Association's Title Insurance Committee
Fellow In The American College Of Mortgage Attorneys
State Chair For Arkansas, 2011
Business Experience
Hayes was a co-founder of Gunter-Hayes and Associates, LLC, a Title Company, serving Wyndham Vacation Resorts, Inc, a national timeshare developer.
He was also co-founder of Western Arkansas Title Services, LLC, a traditional title and closing company, serving the Fort Smith vicinity.
Hayes is a Title Agent for Fidelity Title and Stewart Title Guaranty Company. He is a licensed Title Agent in Arkansas, Texas, Missouri, Tennessee and Wisconsin.
Hayes is rated as an AV attorney by Martindale Hubbell. He was voted by his peers to the Super Lawyers of the Mid South and as one of Arkansas' Top Lawyers by AY Magazine.
Hayes has represented Wyndham Vacation Resorts since he came to Fort Smith in 1972. In 1977, Hayes, along with the then General Counsel for Wyndham, created Wyndham's first timeshare project at Fairfield Mountains in Lake Lure, North Carolina. He has since created timeshare regimes for developers throughout the South, Mid-South and Southwest, dealing with title insurance, deeded inventory records and accounting, state and local government regulations and registration laws, zoning concerns, and a myriad of other legal concerns that are associated with these developments. Along with Joe Gunter, he co-wrote the Arkansas Time Share Statute.
Recently, Hayes has also been engaged in Oil and Gas transactional work and arbitration. Hayes was chosen, along with two other Arkansas attorneys, as an arbitrator in Chesapeake Exploration's 1.9 billion dollar dispute with British Petroleum involving oil and gas leases in Arkansas' "Fayetteville Shale" gas play.